ABOUT US
Nuance
Making wine is comparable to writing a piece of music. Each technical operation is like a note on the staff. It is never true by itself, but as in a melodic arrangement, it is the careful and deliberate combination of all the process steps which makes for a balanced and harmonious whole. Rarely is a compelling musical score created by chance. Nor is a good wine.

Nuance was founded specifically to help you think outside of the box, and find new tones and harmonies for your product.
Our mission is to assist discerning winemakers achieve their goal of creating unique and sophisticated wines which appeal to their existing and prospective clientele alike.
To do this, we first understand the specifics of the Canadian wine making environment and we anticipate its evolution.

Established at the crossroad of the three largest wine volume producing countries in the world, Nuance is at the forefront of the industry's latest developments. We find and source the techniques, products and equipment which are the most suitable to the Canadian market, and make them available to you. Rigorously trained by manufacturers and our suppliers in the state-of-the-art, and paying close attention to our customers' input and feedback, we propose and offer a comprehensive set of technical solutions, from grape receiving, through wine preparation for bottling.
Thierry Lemaire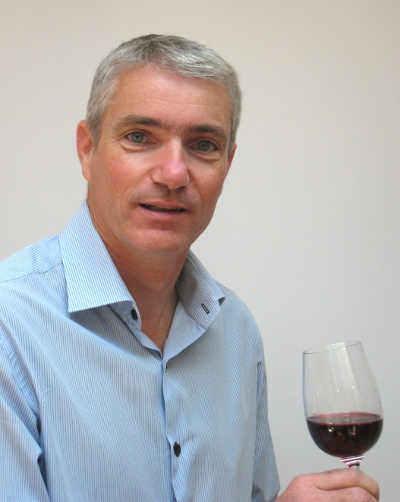 Thierry was born in Switzerland, raised in the famed wine-producing region of Alsace, France, and has spent most of his career in the South Western France region of Madiran, and travelling the world.

He has nearly 20 years of hands-on experience in wine making techniques, promoting innovative approaches to wine maturation and wine profile shaping, such as phenolic management and oak regimen.
In 1995, he co-founded Oenodev, a pioneering leader in micro-oxygenation method and technology and, one year later Boise France, leader again in oak alternatives. He actively and successfully participated to the company's business development, equipment design and export activities for 18 years.

One of the very first export market was actually Canada where micro-oxygenation was first introduced in 1996 through SWENTECH. Inside the group, Thierry was area manager for Canada but also USA and Italy until 2008.

Thierry has trained more than two hundreds of winemakers in tannin management and wine maturation in general, from grands crus chateaux of Bordeaux, to large international corporate wineries. He also acted as wine consultant for major producers in France, the USA, Italy and Canada.

He has traveled extensively throughout Canada's major wine producing regions since 1996.

Thierry graduated from an Agriculture Engineer School and holds a Diplôme National d'Enologie from the Ecole Nationale Supérieure d'Agronomie de Montpellier, France. He is the author of 'The role of micro-oxygenation in wine' which was awarded by the Association of Enologists of France. He participated as a speaker to numerous international conferences in Australia, South Africa, Italy and Canada (Bacchus to the Future St-Catharines 2002).